SuitePOS is the only Apple-based point-of-sale solution built natively for NetSuite and Salesforce. This means you can run your entire retail business, including Customer Relationships, Marketing, Supply Chain, eCommerce and Finance from one cloud system.
---
Built for Apple

SuitePOS is an app that works on the iPad and the iPhone. Superb for fixed-lane, clienteling and mobile store environments.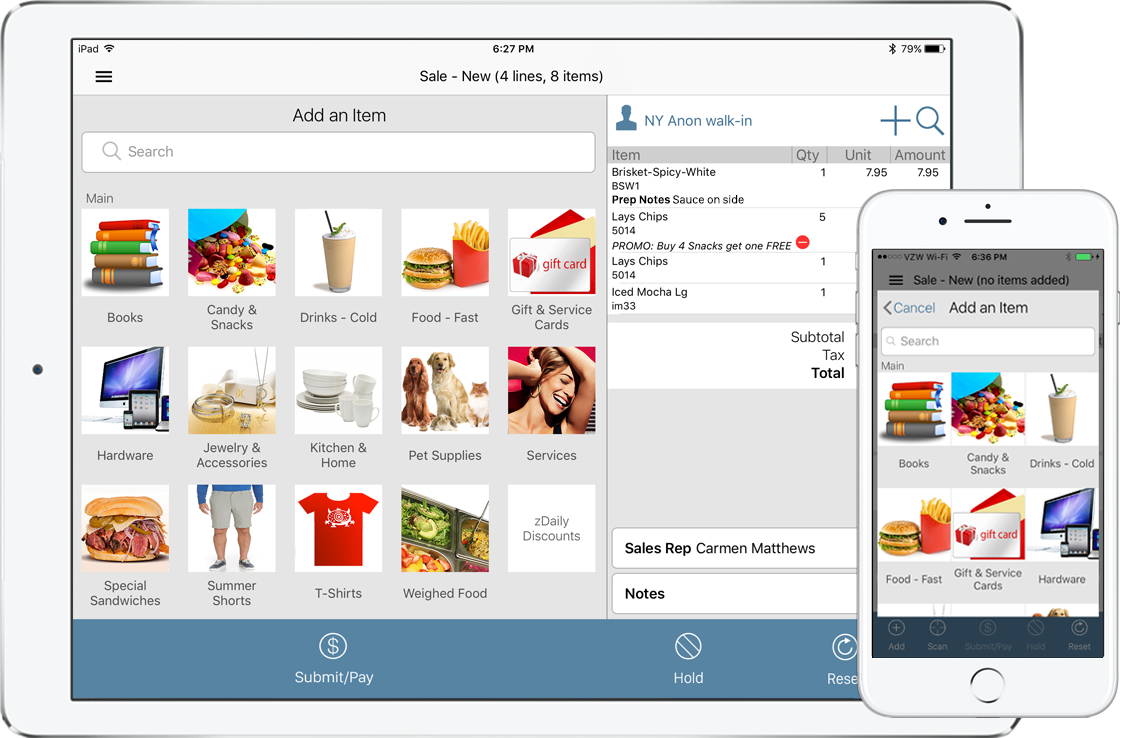 ---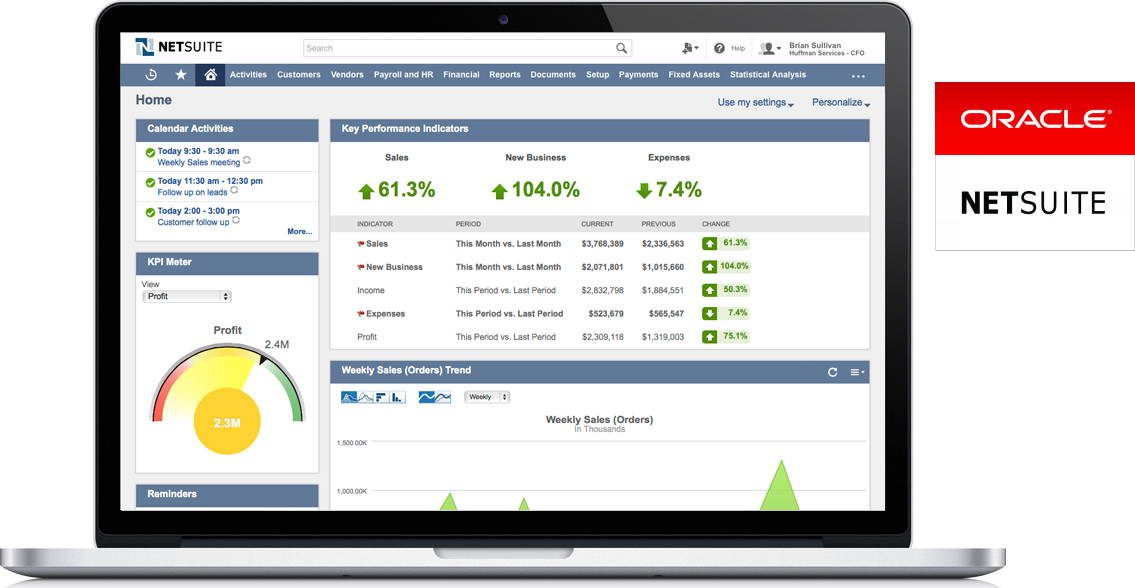 Built for NetSuite

SuitePOS has deep, native integration to Oracle's NetSuite ERP. NetSuite becomes a single unified commerce solution capable of running your entire business.
---
Built for Salesforce

SuitePOS is deeply embedded in to the Salesforce platform. Since all POS data resides in Salesforce, the integration capabilties to other solutions are endless.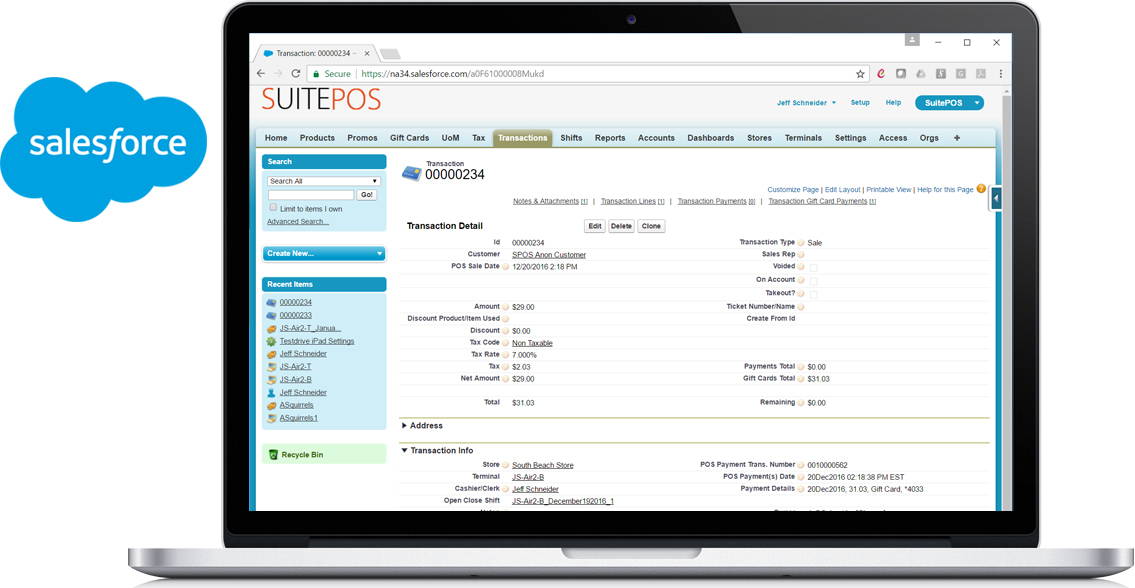 ---

BUILT FOR ANYTHING

Aging POS ? ERP stopping a replacement ? "Built for Anything" can help you. You can now connect SuitePOS to any ERP solution using our APIs. This means your products, customers and transactions can flow seamlessly between our POS and your ERP or systems of choice.

Press Release
---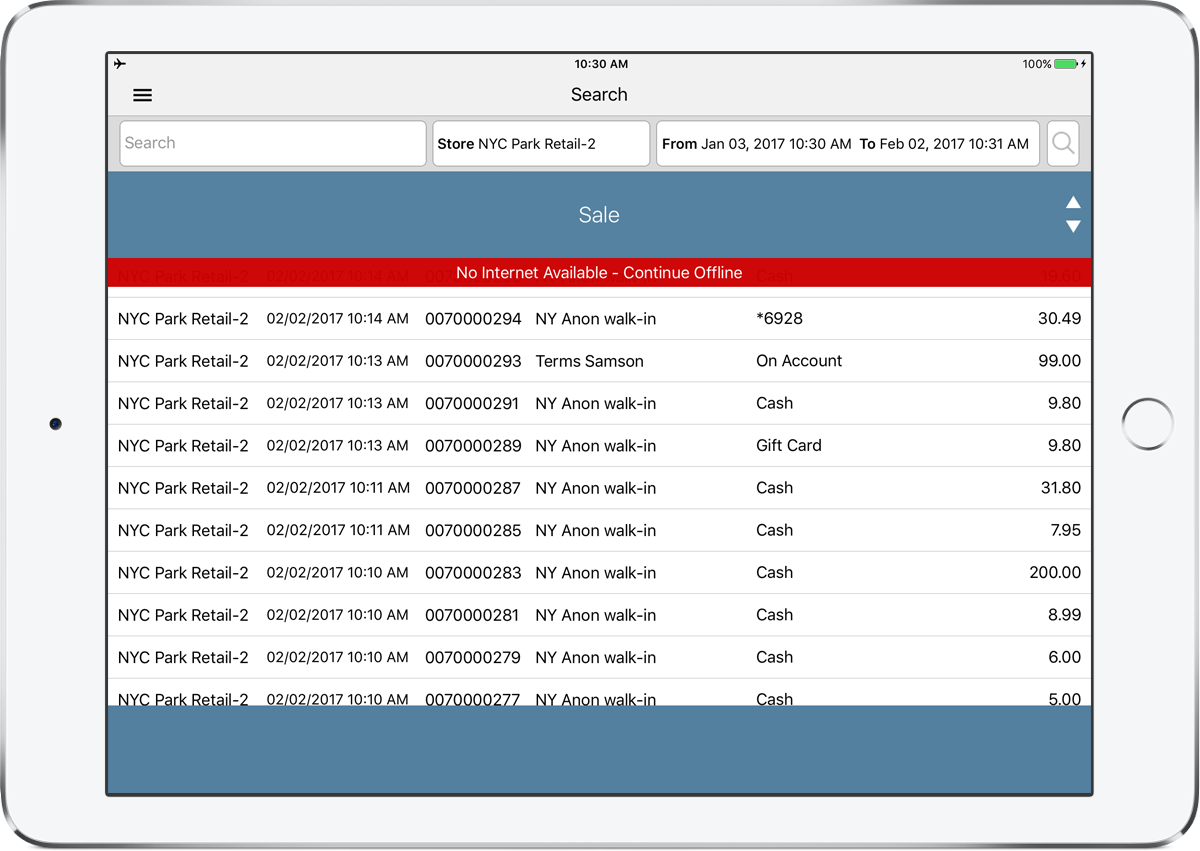 Online, Offline

SuitePOS works when there is no internet connection. Y ou can continue selling and be assured that the transactions (and credit cards) will be processed when things are back online.
---
Endless Options

SuitePOS was designed from the ground up to cater for most types of retailers. With hundreds of centrally configurable settings, you can set up almost any retail scenario in a matter of minutes.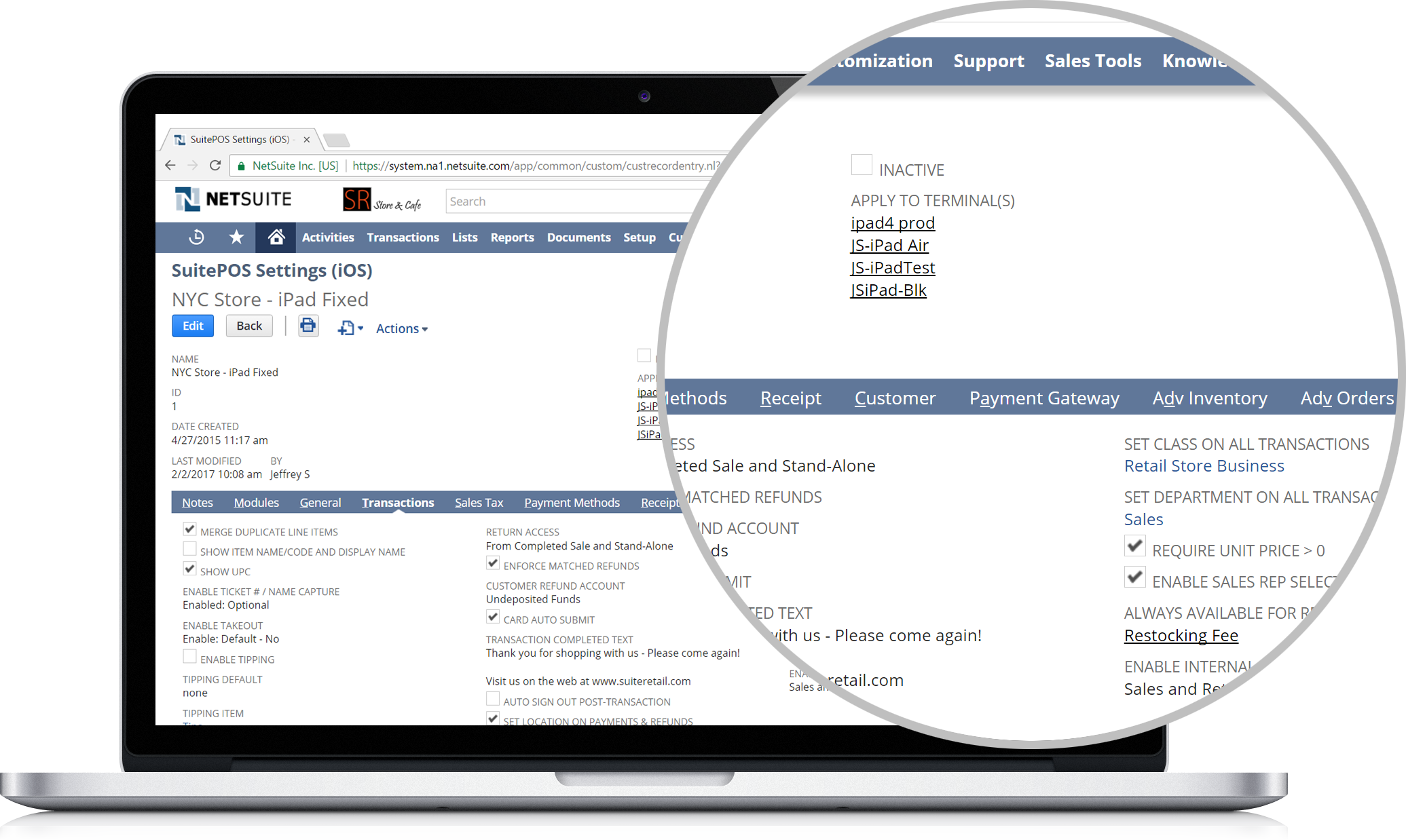 ---
Payments

SuitePOS takes payments via EMV, Contactless (Such as Apple or Andriod Pay), On-Account and Cash.
Processors

SuitePOS integrates with Square Payments. Other options include FirstData, Chase, Global Payments and many more.
---
Fast Training

A beautiful user experience means that SuitePOS is incredibly easy to use and intuitive for more complex retail scenarios.
Security

SuitePOS delegates security to the world-class ERP platforms we integrate with. It is secure.
---

OPTIONAL MODULES
SuitePOS can help you as you grow by offering a wide variety of additional, more advanced, features.
---